Pentucket Youth Lacrosse Stadium Blanket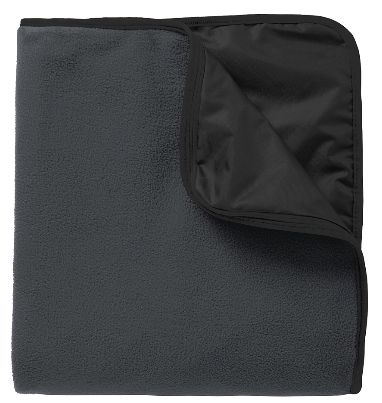 Pentucket Youth Lacrosse Stadium Blanket
The Pentucket Youth Lacrosse Stadium Blanket is Grey and Black in color and comes with a Pentucket Lacrosse logo embroidered on one of the corners.
**Text colors in the logo will be done in White and the primary colors in the rest of the logo will be White and Forest Green**

A water-resistant backing makes this warm fleece blanket the perfect choice for picnics, tailgating and outdoor events.
11-ounce, 100% polyester fleece, 100% polyester woven backing
Attached elastic band to secure the rolled-up blanket
Dimensions: 50" x 60" 

Featured Products